Post may include affiliate links to help support my Diet Coke habit. This post is in no way sponsored by Amazon, but I adore them and enjoy spreading the love.
Hello, my favorite readers of all time! It's been a bit tricky to get back into the swing of things around here. I blame it on the cold weather, CES 2016 (way too much testosterone—and drones—in one place), and not nearly enough Diet Coke.
.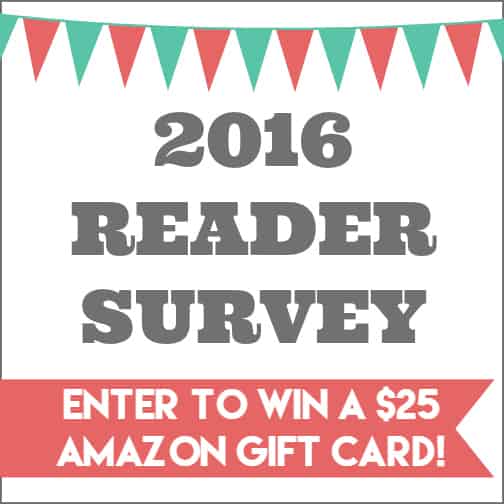 .
Though 2015 was a good year, and I was pretty good at breathing, there's always room for improvement. I want to make 2016 the best year yet, and that includes making this blog better than ever. To help me do so, I'd love for you to fill out this quick survey. It will help me better understand who you are, how we connect, and what you like and don't like on the blog. It will also give you the opportunity to ask me any question your heart desires.
Just don't ask me why pebble ice is so much better than any other ice. I can't explain it; it just is.
The survey should take only a few minutes at most. At the end there is a place for you to include your email address to be entered in the giveaway. This is totally optional but I'd totally do it. Just think of the things you can buy with $25 and your Amazon Prime membership.
I may have professed my undying love of Amazon Prime to the random Amazon guy I ran into at CES.
You'll find the survey below. If you're on a smartphone or tablet, you may find it easier to fill it out HERE. Thank you!
.
.
.


Feel free to "like" is this REALLY my life? on Facebook. It won't always earn you an extra entry in a giveaway but it will give you warm fuzzies.
Don't forget to sign up for free is this REALLY my life? updates via RSS or email so you don't miss a single awesome post.
.