(Our most recent guest Mad Libber was Troy Pattee from Dadventurous. You'll love his "Ski Vacation" Mad Libs!)
Today's "Is He Really Committed" post comes to us courtesy of Holly Hanks from PheMOMenon and is from the Test Your Relationship I.Q. Mad Libs
book.

I believe the first time I met Holly (@PheMom) was when I was helping Quinn with her Moms Who Make It conference. Holly is an amazing cook with the most beautiful, scrumptious recipes. I remember one in particular where she had the kids ice sugar cookies using this awesome tie dye effect. They were the perfect swirly whirly cookies for the 4th of July! I'm a long-time subscriber to PheMOMenon, which features one mouthwatering recipe after another.
Holly is more than just her recipes, though. She is also a wonderful mom, wife and Twitter friend. Of course, how could she not be the perfect Twitter friend when most tweets are food-related! (That's the perfect friend for me!)
After the story you'll find a few interesting facts about Holly Hanks. Enjoy!
IS HE REALLY COMMITTED?
by Holly Hanks

…
Yes, this really is Holly's life…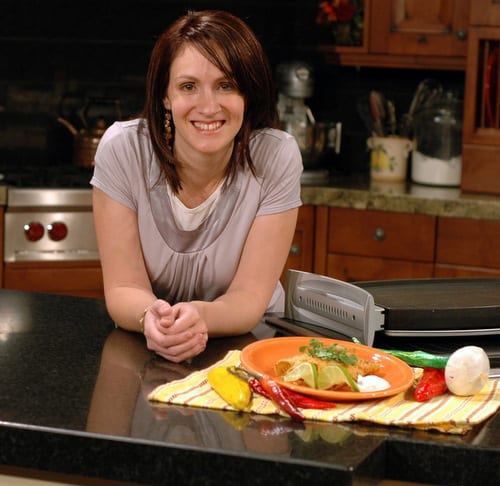 Name and/or nickname: Holly aka PheMom
Blog(s) and/or website(s): PheMOMenon & The Hive
Where you grew up: Wyoming
Favorite childhood game: Pretending to be an explorer/spy—my Barbies always had a secret mission.
Super cool mom moment (i.e., one of those moments when you were the coolest mom ever): My kids think I can read their minds. As you know, it's just knowing your kids and thinking about things in context. Any time I see their faces light up because I got it right and made their day, I feel like a hero.
Totally uncool mom moment (if you're willing to share): I have these moments when I am so ridiculously tired that I just actually can see I'm about to do something stupid and still can't stop myself. I'm especially unproud of the time I lost my temper so much when kids were screaming at the top of their lungs (it had been about 45 minutes straight of it) that I finally screamed back louder—not words, just a big AHHHHH! Scared the daylights out of them and made them cry. It got the point across finally, but I felt like a huge jerk. Luckily, they forgave me!
Your go-to "drug" of choice (e.g., Diet Coke, chocolate, Peeps, Venti anything from Starbucks): Chocolate
Your guilty indulgence (e.g., reality TV shows, pedis, chick lit): Romance novels and dark chocolate double milanos.
If you were stranded on a desert island, preferably in the Caribbean, which famous person would you want with you and why? Bear Grylls—because then I'd kick that island's trash and live like a queen.
Happy Monday!